Star Defender X 3 Pack
Star Defender II, Star Defender III & Star Defender IV
Sitne PC Igre
Sitne PC Igre
Sitne PC Igre
Star Defender II
This game was developed as a sequel to Star Defender, the recent smash hit, which became one of the most popular Arcade games of the Space Shooter Style. Those who loved Star Defender now will be pleasantly surprised by the blistering gameplay and realistic graphics of Star Defender II. Star Defender II surpasses its predecessor in quality and design. Galaga and Space Invaders were the first glorious games in Space Shooter Genre, Star Defender II will become their stunning continuation!
Sitne PC Igre
Star Defender III
The Insectus are preparing to swarm again. Human forces are still weak from the last battle. Now they have bigger bosses blocking your way at every turn. Your newly crafted wares and technology might be enough to destroy their last stronghold, but you will need to use your speedy reflexes to get the upper hand.
Sitne PC Igre
Star Defender 4
Want more missions vs. cruel enemies? Here you go! It`s Star Defender 4, with 8 gigantic new missions, better weapons, uglier aliens and more! Jump right in as the battle heats up with a new war raging in the Galaxy! Pilot your way through more than 100 breathtaking levels filled with black holes to explore, strange spacecraft to attack and annoying insects to destroy! Prevent the destruction of humanity in Star Defender 4!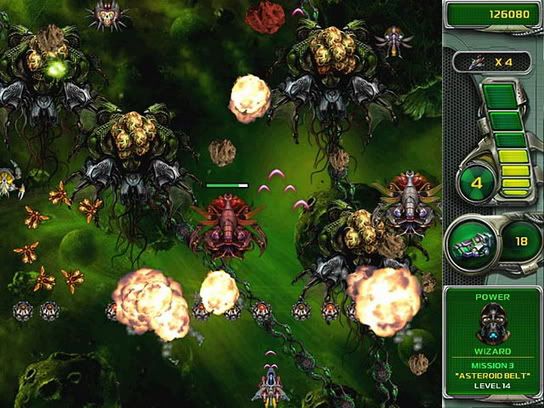 Sitne PC Igre
PRE-CRACKED = JUST INSTALL & PLAY!


Ovde je skriveni sadržaj !!!
Ovaj sadržaj mogu videti samo registrovani članovi nakon zahvaljivanja na dugme HVALA


ili
ili